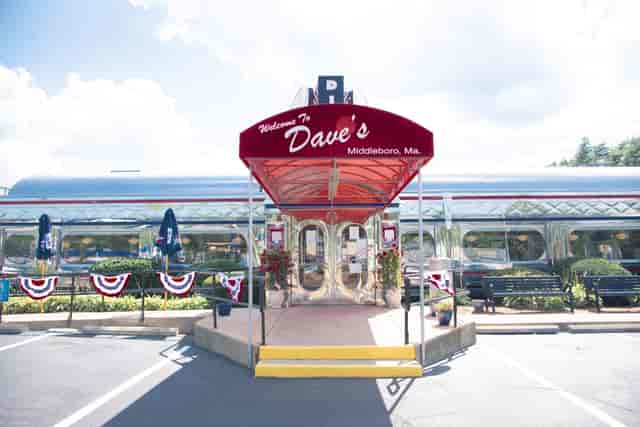 Lunch & Dinner Menu
Become a VIP
Receive updates on special events, new menu items, menu reviews, and more!
Lunch & Dinner Menu
Oldies But Goodies
Oldies but Goodies come with potato, vegetable, and a grilled roll - except where * appears.
Big Bopper Burgers
Our burgers are fresh hand-formed Black Angus Ground Chuck, garnished with pickle chips, and come with a choice of one: french fries, potato chips, mashed potato, vegetable, or coleslaw. Gluten-free roll upon request + $2.00. | Add ons: lettuce, tomato, or raw onion + $0.75 each | Substitutions: homemade onion rings or sweet potato fries + $2.00
Kids Breakfast Menu
Served all day. Does not include beverage.
Kids Lunch/Dinner Menu
Served all day. Includes a fountain soda, juice, or milk, and a kids dessert.
Homemade Soups and Salads
Dressings: Thousand Island, Honey Ginger, Caesar, Greek, Bleu Cheese, Italian, Honey Mustard, Ranch, and Oil & Vinegar.
Sandwiches and Wraps
All sandwiches and wraps come with a choice of one: french fries, potato chips, mashed potato, vegetable, or cole slaw. Gluten-free roll upon request + $2.00. Substitutions: Homemade Onion Rings or Sweet Potato Fries + $2.00
Country Fried Chicken & Biscuits
Two or more breasts on any dinner or bucket + $2.50 each.
SAFETY PROTOCOL

PLEASE READ THE FOLLOWING CAREFULLY...

UPON ARRIVAL IT'S MANDATORY THAT ALL CUSTOMERS WEAR A MASK TO ENTER THE RESTAURANT.

​WE ASK THAT CUSTOMERS PRACTICE SAFE SOCIAL DISTANCING.

MASKS MAY REMAIN OFF AS LONG AS YOU ARE SEATED. IF YOU NEED TO ENTER THE BUILDING FOR ANY REASON YOU MUST PUT YOUR MASK BACK ON. THIS INCLUDES COMING IN TO USE THE BATHROOM OR APPROACHING STAFF WITH A QUESTION.

WE HAVE ONE-TIME USE PAPER MENUS AVAILABLE. ADDITIONALLY, OUR FOOD MENU IS AVAILABLE ON OUR WEBSITE FOR GUESTS THAT WOULD PREFER TO VIEW ON THEIR PHONES. THE QR CODE ON YOUR TABLE WILL BRING YOU DIRECTLY TO OUR ONLINE MENU. OPEN YOUR CAMERA FUNCTION ON YOUR PHONE AND JUST HOLD IT OVER THE QR CODE, NO NEED TO TAKE A PICTURE, A LINK WILL POP UP FOR YOU.

HAND SANITIZER UNITS ARE LOCATED IN MULTIPLE LOCATIONS THROUGHOUT THE DINING AREA.

TAKEOUT ORDERS: IF A GUEST PREFERS NOT TO COME INSIDE THE RESTAURANT TO PICK UP THEIR ORDER,

PLEASE GIVE USE A CALL WHEN YOU ARRIVE & A STAFF MEMBER CAN BRING YOUR ORDER OUT TO YOUR CAR. PLEASE BE RESPECTFUL OF OTHER'S SPACE AND THE SAFETY FOR OUR STAFF.

AS ALWAYS, YOUR SAFETY IS OUR TOP PRIORITY. PLEASE BE ASSURED THAT EXTRA CARE AND PRECAUTION IS BEING TAKEN DURING THIS TIME.

THANK YOU FOR YOUR SUPPORT - WE CAN'T WAIT TO SEE YOU!