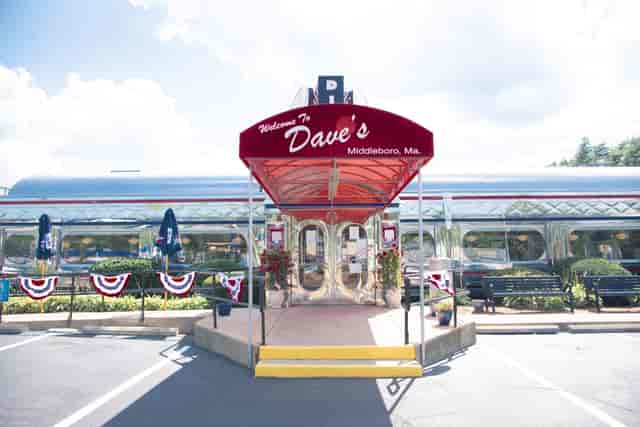 Daily Specials
Become a VIP
Receive updates on special events, new menu items, menu reviews, and more!
Daily Specials
Wednesday November 25 , 2020
PATIO IS OPEN WEATHER PERMITTING!

Piggly Wiggly Skillet $11.99
Scrambled eggs, bacon, ham and sausage
Over home fries and topped with mixed cheese.
Served with choice of toast.


Cape Cod Reuben $13.99
Our fresh haddock fried and topped with Swiss cheese,
coleslaw and tartar. Served with fries.
(available after 11am)



Today's Fresh Baked Muffins:
Pumpkin Muffins
Blueberry Muffins


Soup:
Stuffed Pepper Soup 
New England Clam Chowder

Vegetable:
Butternut Squash
Thanksgiving Take-out Pricing 2020
Thanksgiving Take-out Pricing 2020 pre-order 
(pick up available before 3 pm. Mon, Tues, Wed, closed Thursday)

Individual Dinners $15.99 ea
(turkey, stuffing, mashed potatoes, butternut squash, gravy, cranberry sauce, roll)

A LA CARTE
Turkey (all white meat, thick sliced) $14.00lb
Dozen snowflake rolls $ 5.00
Pies (APPLE or PUMPKIN) $14.00
PINT QUART
Mashed Potatoes $3.99  $7.99
Turkey Gravy $3.99  $7.99
Butternut Squash $4.50  $9.00
Stuffing $4.00  $8.00
SAFETY PROTOCOL

PLEASE READ THE FOLLOWING CAREFULLY...

UPON ARRIVAL IT'S MANDATORY THAT ALL CUSTOMERS WEAR A MASK TO ENTER THE RESTAURANT.

​WE ASK THAT CUSTOMERS PRACTICE SAFE SOCIAL DISTANCING.

MASKS MAY REMAIN OFF AS LONG AS YOU ARE SEATED. IF YOU NEED TO ENTER THE BUILDING FOR ANY REASON YOU MUST PUT YOUR MASK BACK ON. THIS INCLUDES COMING IN TO USE THE BATHROOM OR APPROACHING STAFF WITH A QUESTION.

WE HAVE ONE-TIME USE PAPER MENUS AVAILABLE. ADDITIONALLY, OUR FOOD MENU IS AVAILABLE ON OUR WEBSITE FOR GUESTS THAT WOULD PREFER TO VIEW ON THEIR PHONES. THE QR CODE ON YOUR TABLE WILL BRING YOU DIRECTLY TO OUR ONLINE MENU. OPEN YOUR CAMERA FUNCTION ON YOUR PHONE AND JUST HOLD IT OVER THE QR CODE, NO NEED TO TAKE A PICTURE, A LINK WILL POP UP FOR YOU.

HAND SANITIZER UNITS ARE LOCATED IN MULTIPLE LOCATIONS THROUGHOUT THE DINING AREA.

TAKEOUT ORDERS: IF A GUEST PREFERS NOT TO COME INSIDE THE RESTAURANT TO PICK UP THEIR ORDER,

PLEASE GIVE USE A CALL WHEN YOU ARRIVE & A STAFF MEMBER CAN BRING YOUR ORDER OUT TO YOUR CAR. PLEASE BE RESPECTFUL OF OTHER'S SPACE AND THE SAFETY FOR OUR STAFF.

AS ALWAYS, YOUR SAFETY IS OUR TOP PRIORITY. PLEASE BE ASSURED THAT EXTRA CARE AND PRECAUTION IS BEING TAKEN DURING THIS TIME.

THANK YOU FOR YOUR SUPPORT - WE CAN'T WAIT TO SEE YOU!