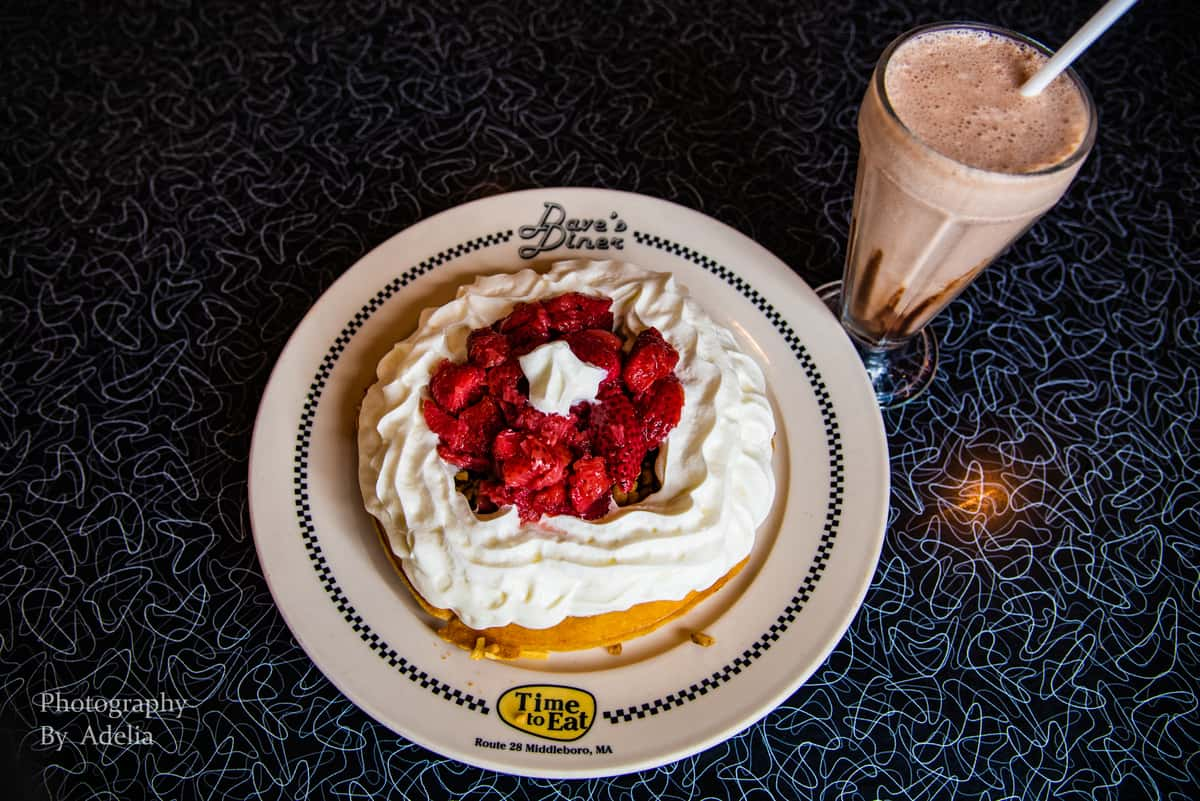 Daily Specials
Become a VIP
Be the first to receive updates on exclusive events, secret menus, special offers/discounts, loyalty rewards & more!
Daily Specials
Saturday, January 28, 2023
Time to Eat at Dave's Diner

Serving Breakfast & Lunch
5:30am - 2:30pm

Fried Clam Strip Roll  $14.99
Fresh deep fried clam strips with French Fries & lemon wedge.
Served on a brioche roll with a side of tartar sauce.

Swiss Patty Melt  $14.99
(9 oz) Hamburger Patty, topped with sauteed onions and mushrooms, 
Swiss cheese and brown gravy over Texas toast.
Served with mashed potatoes or French fries.

Boomtown Skillet  $14.99
Scrambled eggs with shaved steak, green peppers, & mixed cheese.
Served over home fries with toast.

Steak Tips & Eggs  $17.99
Marinated steak tips, with or without sauteed onions. 
Served with three eggs, toast, and hashbrown potatoes.


Today's Fresh Baked Muffins
Blueberry Muffins or Cappuccino Chunk
 
Pie of the Day - Apple  Pie

We Have Pabst Blue Ribbon & Bud Lite on tap!

Captn' Jacks Cherry Coke
Captain Morgan Spiced Rum and an Old Fashioned Cherry Coke.

JoJo's Tropical  Mimosa
Champagne, Coconut Rum and tropical fruit juice
with a popsicle garnish.

"Wake Up" Mary
Tito's Vodka, olive and pepper brine with bloody Mary mix
garnished with 2 marinated green beans and a Tarjin rim.

*Consuming raw or undercooked meat, poultry, seafood, shellfish, or eggs may increase your risk of foodborne illness.
*All our eggs and steak tips are cooked to order. Before placing your order, please inform your server if a person in your party has a food allergy.