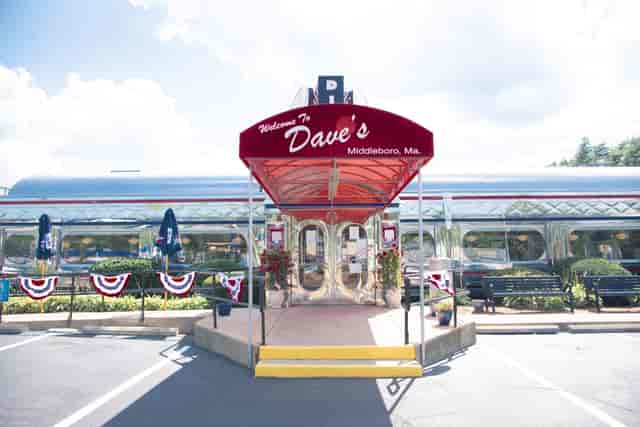 Dave's Diner
"The diner everyone talks about"
WE BELIEVE IN SERVING GREAT FOOD
EACH AND EVERY DAY AT DAVE'S DINER WE STRIVE TO BE BETTER.

If you're looking for a Diner, look no further than Dave's Diner. With a 1950's look, great service and some of the best eats in the area, Dave's Diner is your spot.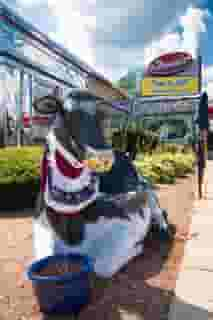 What's the Dave Difference
OUR BURGERS ARE FRESH BLACK ANGUS GROUND CHUCK.

• OUR SEAFOOD IS FRESH FROM NEW BEDFORD DELIVERED IN OUR OWN TRUCKS.
• OUR SHELLFISH IS FRESH FROM CAPE COD.
• ALL OUR SOUPS ARE MADE RIGHT HERE AT THE DINER.
• WE ROAST OUR OWN TURKEY.
• OUR CHICKEN IS ALWAYS FRESH.
• WE USE ONE OF THE FINEST SOYBEAN OILS ON THE MARKET IN OUR DEEP FRYERS.
• WE MAKE ALL OUR ENTREES & SPECIALS RIGHT HERE AT THE DINER. MEATLOAF, CHICKEN POT PIE, CHICKEN CROQUETTE'S, POULTRY STUFFING, TARTAR SAUCE, CHILI AND MORE ARE ALL MADE HERE FROM OUR OWN RECIPES.
• OUR CORNED BEEF HASH IS MADE HERE, WE EVEN COOK THE CORNED BEEF HERE TO MAKE IT.
• WE GET OUR BREAD FROM A LOCAL BAKERY, NOT MASS PRODUCED IN ANOTHER STATE.
• WE USE A PROPRIETARY BLEND WITH 100% VERMONT MAPLE SYRUP FOR OUR PANCAKES, FRENCH TOAST, & WAFFLES.
• WE HAND CUT THE ONIONS FOR OUR ONION RINGS.
PREMIUM FRESH INGREDIENTS
IN EVERY DISH WE PREPARE
Middleborough, MA
390 West Grove Street
Middleborough, MA 02346

** INDOOR AND OUTDOOR SEATING WILL BE ON A FIRST COME - FIRST SERVED BASIS.**
IF THERE IS A WAIT, A LINE WILL FORM OUTSIDE AND SIX FEET APART.
PARTIES CANNOT EXCEED 6 GUESTS AT ANY TABLE

PLEASE REVIEW OUR SAFETY PROTOCOL AND CALL WITH ANY QUESTIONS
THANK YOU!
Hours
Monday - Sunday:
5:30 am - 3:00 pm
Breakfast served all day.
Lunch served 11:00 AM - 3:00 PM